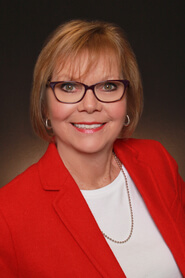 Beth Jeffreys
Sr Mortgage Loan Officer
NMLS: 658935
2591 Hwy 17 S., Ste 104
Richmond Hill 31324
Beth Jeffreys from Fairway Independent Mortgage has been serving homebuyers since 2001. Beth's true passion is helping families realize the dream of homeownership. Closing a mortgage is not just a transaction financing a home is one of the biggest commitments you will ever make.
Customer Service is our way of life at Fairway. We offer some of the fastest turn times in the industry. Beth's goal is to act as your trusted advisor, provide highly personalized service and to guide you through every step of the loan process. She and her team strive to exceed your expectations, guarantee your satisfaction and to earn your trust.
About Fairway
Whether you're looking to buy, build or refinance your home, our experienced mortgage professionals are here to help. Here at Fairway Independent Mortgage Corporation, we offer a variety of loan options that can help you achieve homeownership with the speed and service you deserve. Plus, our mortgage professionals are dedicated to finding the right loan to meet your specific needs.
Financing a home is one of the biggest commitments you will ever make – let us help guide you throughout the entire loan process from application to closing and beyond. We look forward to putting our mortgage service to work for you!